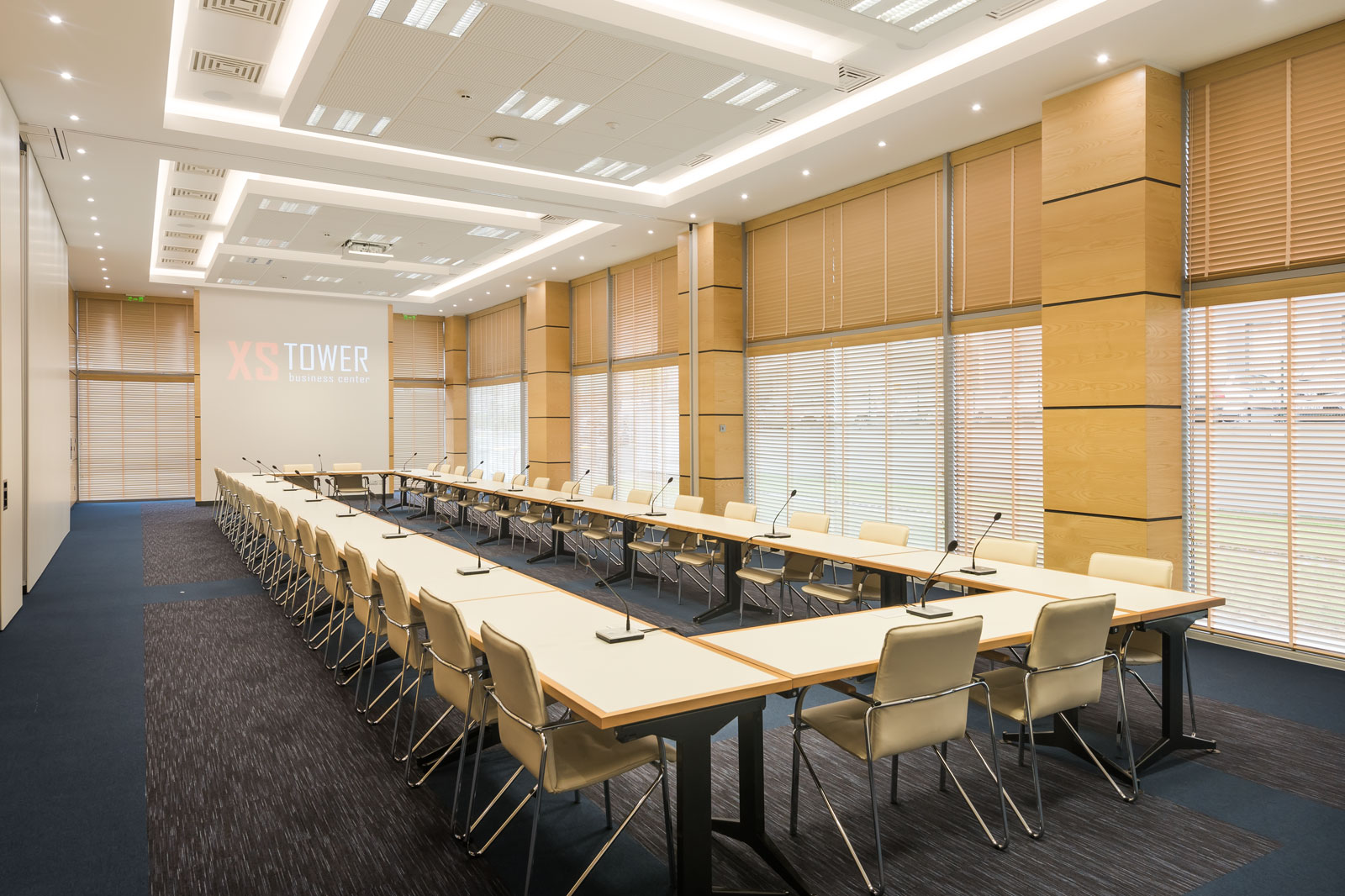 Conference rooms
XS Tower offers a variety of rental and conference halls for organizing events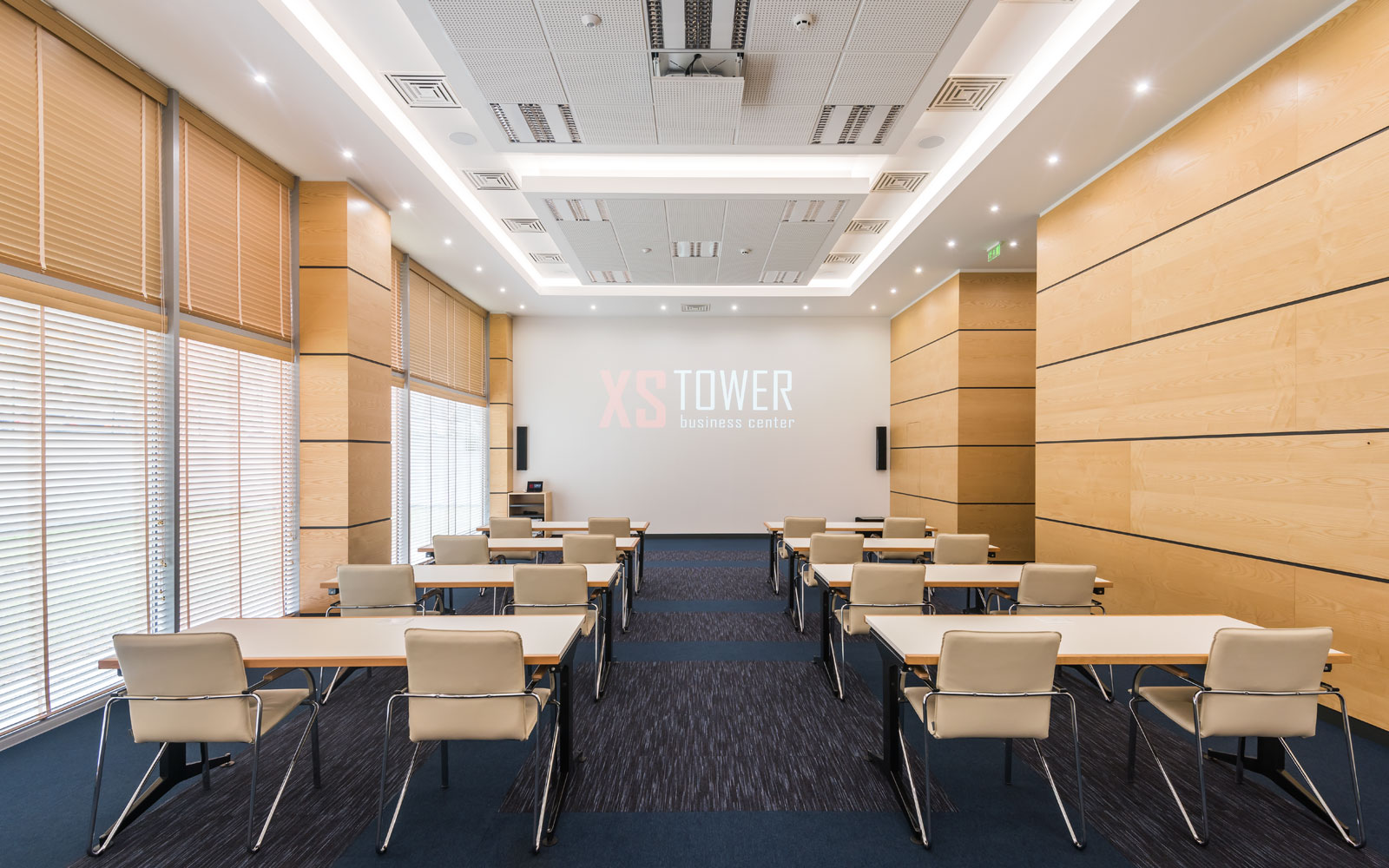 Conference rooms
Situated on the ground floor of the Business center XS Tower, the Conference center has an exceptionally spacious, multifunctional hall with a sliding partition wall, which depending on the configuration, offers one big or two smaller halls, each having own independent entrance, thus enabling the conduction of two independent and simultaneous events. The events can be carried out in a convenient for the customer time, not dependent on the building's working hours. The maximum capacity of standing guests is 250 on the total area of 160 sq.m. The halls are suitable for business meetings, presentations, trainings, press-conferences as well as private events like cocktails, weddings, birthday parties and so on. The Conference center also has a garden, which during the summer days is suitable for coffee breaks, lunch or dinner in the open or different team building activities.
The conference halls are equipped with Building Management System (BMS) that allows the customers to manage the different functionalities according their own needs using an iPad. Lighting, heating, ventilation, cooling, sound and multimedia may be tuned easily.
The conference halls have a digital conference and interpretation system with the necessary delegate units and microphones. The system has different interfaces that allow the connection with external systems such as the sound system, data storage system etc. The Digital discussion system has a diversity of work-regimes that can be easily tuned in accordance with customer needs. The simultaneous interpretation system consists is composed of 8-channel transmitter, interpreter console for two translators.
Natural sunlight, eclipse options and zone artificial lighting enable different kind of events to be carried out.
When your guests need a refreshment, the roof-top-bar Sky Bar is the perfect place for a coffee break.
Features
Building Management System
High-resolution multimedia equipment
Screens for front and rear projection (only for Conference 1A)
Digital conference system
Discussion system
Simultaneous Interpretation system
Video conferencing solutions
Sound and audio system
iPad management
Air - conditioning system
Reception service
Natural daylight
Zone artificial lighting
Flip charts, pads, papers and pens
Beverages
Recreation place for coffee pause
Visual internet and free Wi-Fi
Event arrangement
Outside Parking lots
Restroom
Wardrobe