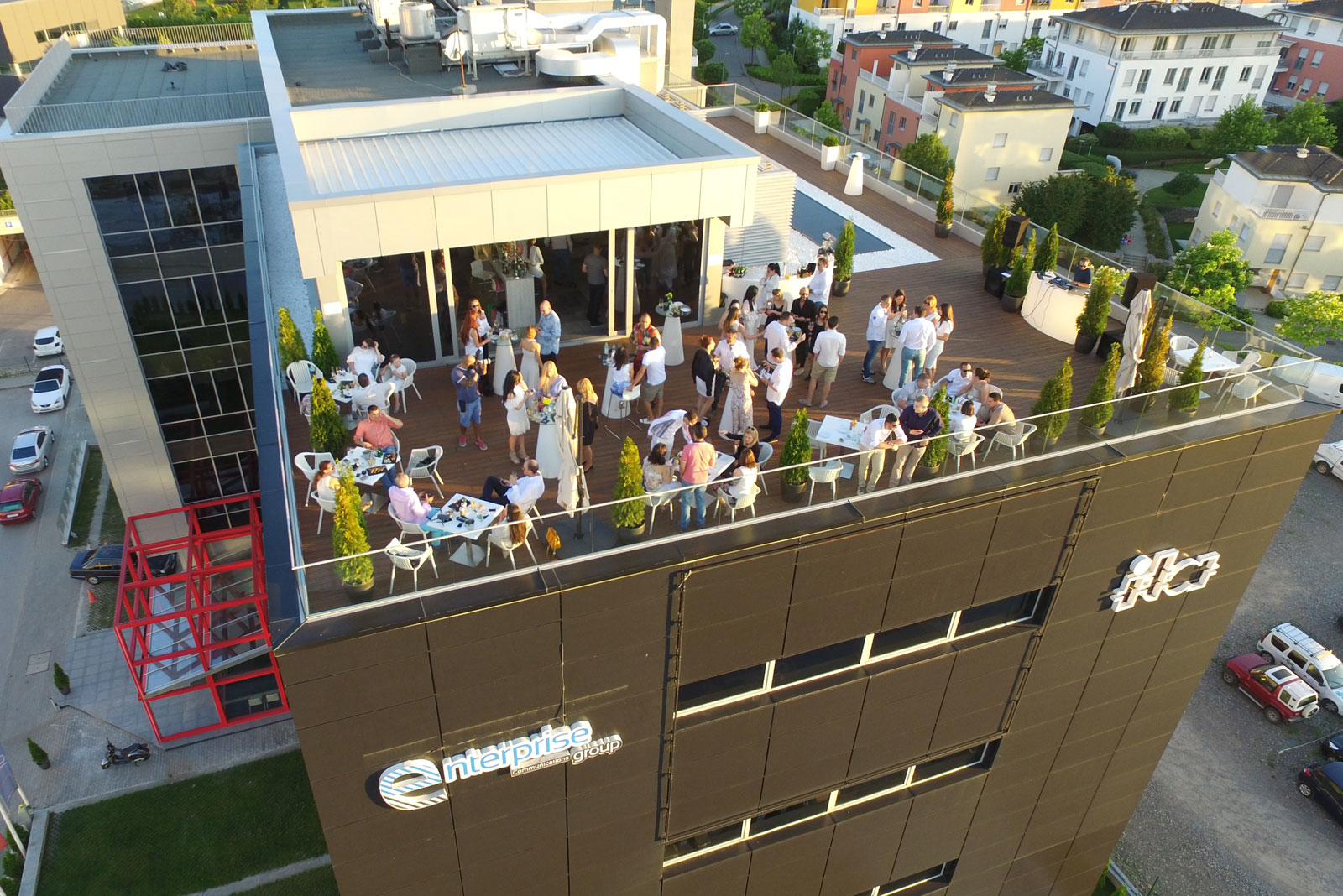 A romantic evening in Sky Bar.
Imagine a summer evening surrounded by the fresh air of Vitosha, then add the breathtaking views at the sunset and a glass of wine. A perfect place to enjoy a drink, listen to music and have a relaxing chat with friends.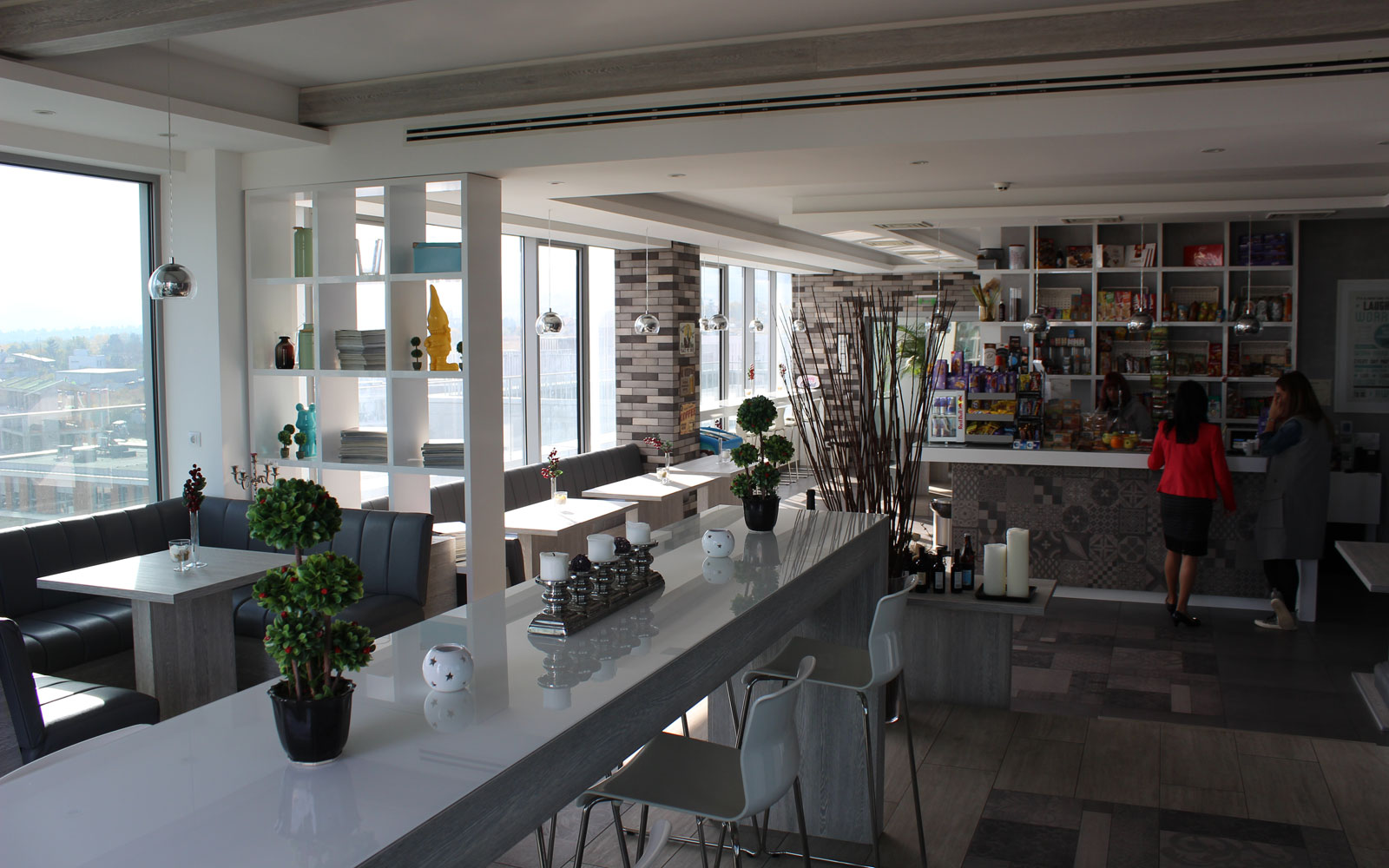 Sky Bar
The Sky Bar is open every working day from 08:00 pm to 06:00 am and it is available for private events even during the weekend.
Situated at the last floor of the XS Tower, Sky Bar caters the needs of Business center employees. With its charming panorama, open-air and spacious terrace Sky Bar is the perfect place to escape from the overloaded work environment and to refresh yourself. The Sky Bar offering a variety of refreshments, break snacks and beverages.
Sky Bar further proposes organizing corporate private events, family occasions, theme cocktails, cathering with maximum capacity of 250 guests. In case of using one of our Conference Hall, Sky Bar is the perfect place for your break for coffee.
In case of bad weather conditions Sky Bar disposes of spacious indoor space with capacity for maximum 100 guests.
Our experience and skill in organising event are always available to you, so / the way everything will go smoothly.
If you choose Sky Bar for your private party we will support you with a musical setting, event arrangement, professional and reliable cathering services.
For reservation and assistance, please contact our event representative at +359 (02) 40 59 888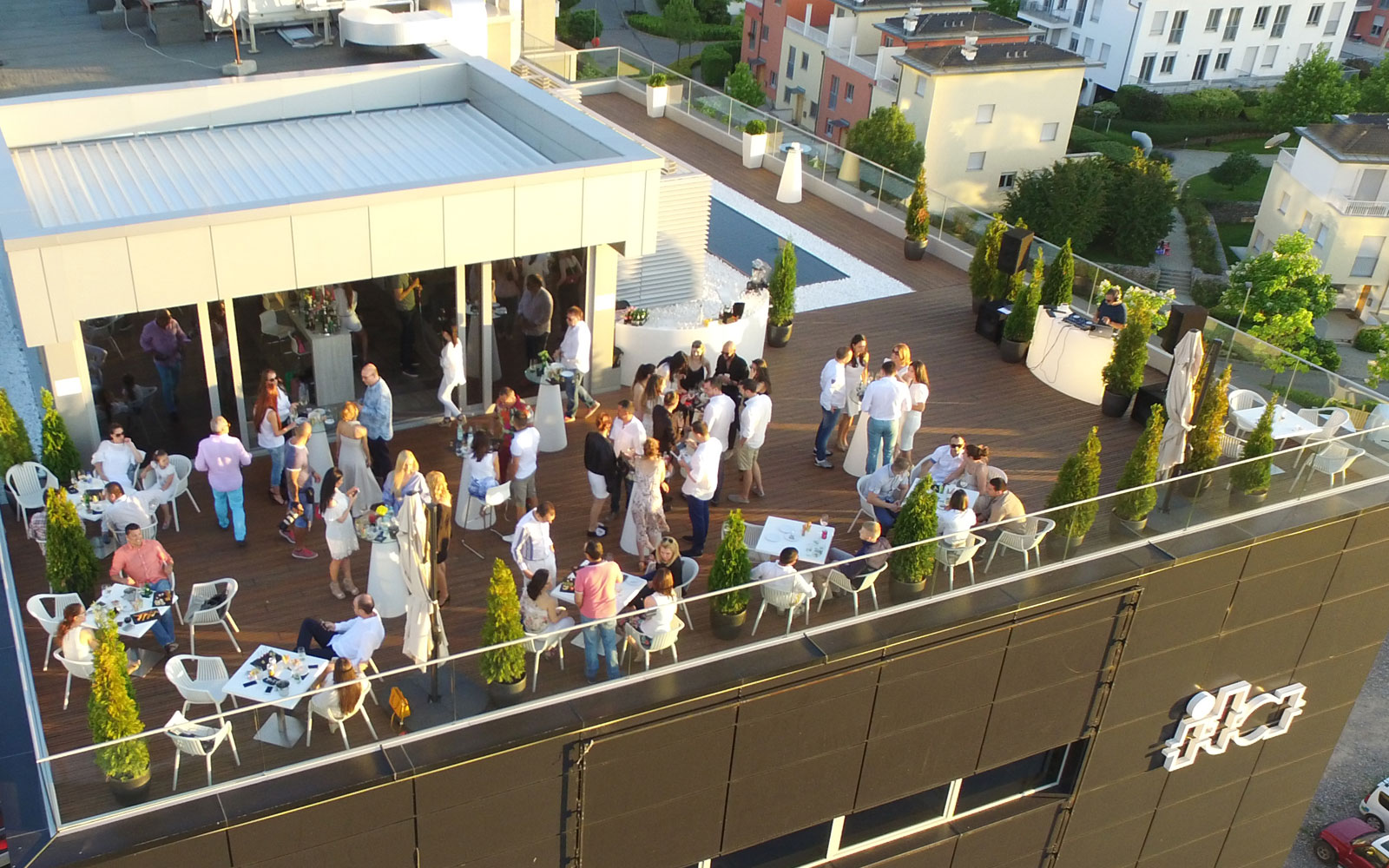 Features
High-resolution multimedia equipment
Independent ventilation system
Open-air and spacious terrace
Panoramic view
Zone artificial lighting
Professional and reliable cathering services
Event arrangement
Musical setting
Personnal services staff
Smoking and Non-smoking area
Open-air parking place
Free Wi-Fi
Wardrobe
Free access for outsiders
Restroom
Water mirror
" Great atmosphere! It was an incredible party! Thank you! "

— Miroslava

" Stylish and refined place! We are impressed! "

— Valeria and Radoslav Ivanovi

" I want to thank you for the wonderful organization and opportunity you gave me to celebrate my 30th anniversary. It was all on a professional level and you made my holiday unforgettable. All my guests were very excited. Thanks again and a nice day! "

— Milen Minchev

" My son's 13th birthday was great! The view is amazing! Service is top. For an unforgettable experience I recommend to all Skybar XS Tower! "

— Nora Ishkova